Professional Basement Waterproofing Service
Has your basement leaked and become wet? In order to keep your house dry, contractors at Contractors We Trust provide a range of affordable basement waterproofing solutions.
You, your family, and your property all suffer when the basement of your property is flooded. Mold and germs thrive in moist environments, making a damp basement an ideal location for anything susceptible to mildew.
Because of the advancements in basement waterproofing technology, our contractors can handle any basement waterproofing issues you may be experiencing. They offer a variety of cost-effective, efficient, and successful basement waterproofing services. So, if you are looking for waterproofing service for the basement of your property, click here to find your local contractor or contact us today.
Advantages of Waterproofed Basement
Building owners should take preventive measures like waterproofing basement walls to avoid having to pay out thousands of dollars in water damage repairs later. However, the advantages of maintaining a dry basement go far beyond the obvious.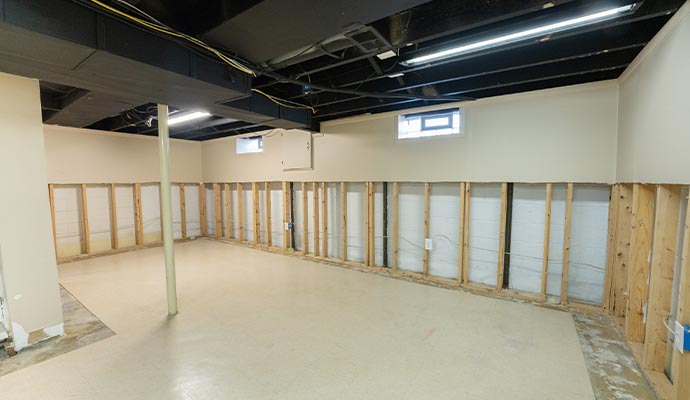 Functionality: When your basement is properly waterproofed, you may enjoy the peace of mind that comes with knowing that you can use your basement for its original purpose. You can rest confident that water damage won't be an issue, whether it's for storage or spending time with friends and family.
Maintenance is a piece of cake: When your basement is properly waterproofed, you won't have to do as much upkeep as you would if you had to deal with water damage regularly.
Mold-Free: Mold grows in moist environments, so waterproofing your basement walls may protect your home's value as well as the health of those who live inside.
So, if you want to be free of such a stressful situation, our contractors could be your solution.
Let's Waterproof Your Basement with Basement Waterproofing Professionals
With Contractors We Trust on your side, our contractors will be able to eliminate moisture problems in your basement and regain valuable space in your home. Find professional basement contractors in your area to prevent damage.