Painting Service Provider
Whether you need the protection of your building or to increase the aesthetics, painting is the solution to get peace of mind and comfort. Color is one of the simplest and most efficient ways to distinguish your property from others. It doesn't matter if you're feeling upbeat or downcast; there's a paint color out there to suit you. But you need professional painters for all of these.
Choosing a painting contractor is an important decision that you don't want to make lightly. You should look for a trustworthy and reliable contractor who will treat your property as if it were their own.
Contractor We Trust takes the burden to provide you with licensed and trustworthy painting contractors, that are available in your locality. With their years of experience and advanced equipment, they can handle any job smoothly. Whether you select our contractors to paint your home or your business, you can rest assured that you will get your peak satisfaction. Get the best painting solutions by finding a local contractor.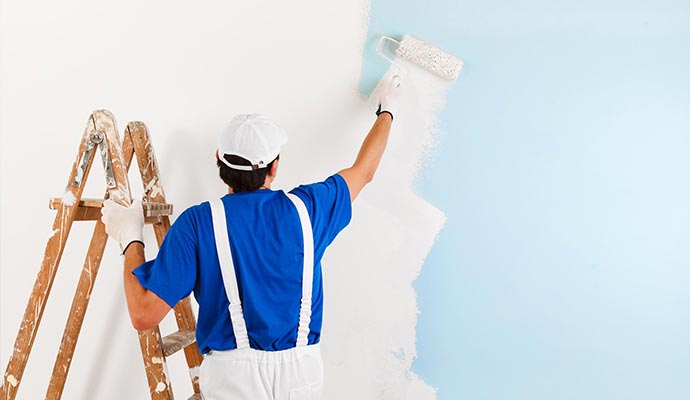 Is It the Time To Paint?
Painting your home can sometimes seem to be difficult and time-consuming, it is much simpler than you might think for professionals. When it comes to protecting and beautifying your most prized possession, it's a wise investment. Signs that it's time to repaint are as follows-
A new coat of paint may be necessary when the current one begins to show signs of wear and tear. Cracking, splitting, and bubbling are all physical indications of wear. Having any one or more of these symptoms may indicate that the paint on the house is no longer sticking properly.
Having some faded paint on your walls isn't a huge deal, but it can give your property a sad, old vibe. Your paint's pigments are being removed by the sun if certain portions of your house are looking more faded than others; this is the cause. We think it's a good idea to get some paint and get some things painted.
Get All Your Painting Needs to Be Met
Looking for local contractors near your area? Look no further than Contractors We Trust. Professionalism is a hallmark of all of our companies. Simply click here to find a suitable local painting contractor for your home or business.