Professional Roofing Service
The roofing system of any property works as a shield to the entire building. Protecting your property and the contents in it as well as the people living in it is the prime responsibility of proper roofing. Whenever the rooftop or its elements get damaged, it may bring severe destruction to the structure. Ignoring the damages can never be an option because the restoration might cost you a lot. That's why taking proper measures as soon as possible is necessary. You can go along with Contractors We Trust for your roof-relevant services. We have local service providers, who can bring you the required services of roof installation, repair, restoration, or replacement.
To get professional services from experts, you can directly search for the best service providers in your area. Visit the link here to know further details about our services.
Signs That Your Residential & Commercial Roofing Is Getting Damaged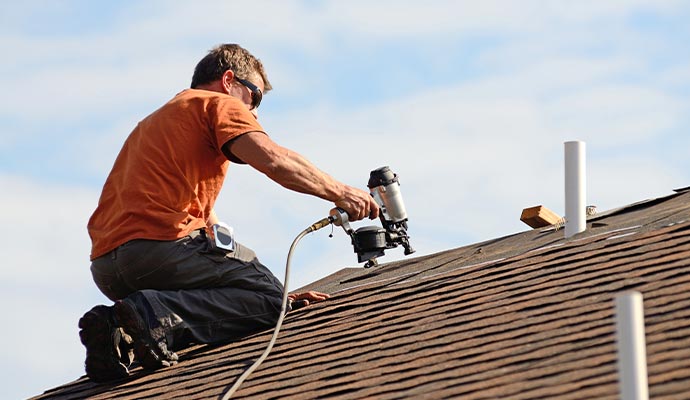 A well-maintained roofing system is necessary because the safety of the members depends on it. Any roof damage can turn deadly that's why following the signs is important. These will give you a hint that you should inspect to understand whether the damages are critical or not.
Molds on the attic
Dampening sidewalls
Broken or missing shingles
Hole or crack in the ceiling
Clogged or rust guttering system
Gaps or cracks in the chimney sealant or vents
If you notice any of the above-indication, contact Contractors We Trust. Our company is associated with local contractors who can provide comprehensive solutions to correct the roofing system.
Stay Safe with Healthy Roofing System | Contractors We Trust
The moment you call us, our professional response team will give you all ears and acknowledge your troubles. And then, we will connect you to a suitable company near your local area. We have many reputed service providers listed for solving all types of roofing problems. For immediate contact, you can reach us online. Click on the link for online application submission.