Damage Restoration Services
There are circumstances where many restoration contractors simply are not prepared to handle an emergency situation, whether it is for a lack of training or equipment, or for dealing with serious weather damage, fire damage, or water damage on a big scale. We do understand the fact that how much your buildings are valuable investments for you.
Don't worry! Contractors We Trust has been a leader in providing contractors with damage restoration services for many years. We are a fully licensed damage restoration contractor provider. Our team of contractors is background-checked and has been in this industry for several years.
Their standard of care and high level of service makes them stand out from all of the competition. Click here to find trusted local contractors in your nearby area.
Benefits of Damage Restoration Services by Professional Contractors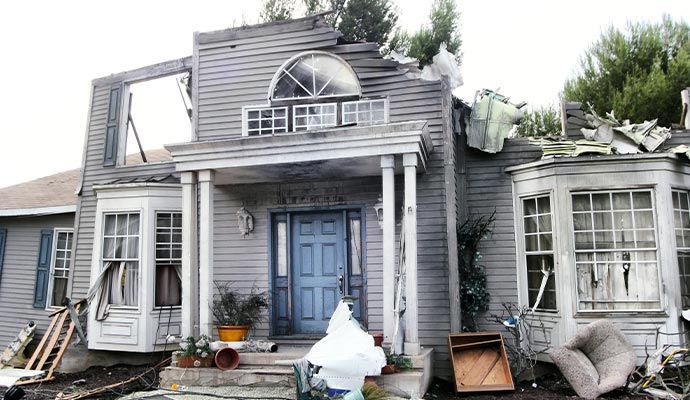 When you have professional damage restoration contractors to help you, they will be able to take care of the reconditioning and repair of your property. They have the skills, experience, and knowledge to handle different kinds of structural damage. Some benefits of damage restoration services provided by professional contractors are:
Fewer insurance headaches
Saves money and resources
Quick response and restoration
Keeps your property safe and secure
Seamless procedure from start to finish
The professional expertise of the contractors
Restores and rebuilds your property like a new one
Restores more than the damage caused by the disaster, fire, or water accidents
Seeking The Best Local Contractors for Damage Restoration Services? Contact Us!
Our award-winning contractors are ready to give you the best damage restoration services in your local area. Our network of contractors will leave no stone unturned to take your property to its pre-loss condition.
They have cutting-edge equipment to properly restore your property from unexpected disasters, fire, or water accidents. We are among the US's most trusted damage restoration contractor providers, with lots of satisfied customers. So, contact us now to obtain services from our damage restoration contractors.