Duct Cleaning & Sealing Services
Your health, comfort, and well-being are significantly impacted by the air you breathe. Your health could be harmed if the air ducts in your home have dust or dirt in them. Leaky air ducts may cause your home's HVAC system to work too hard and waste a lot of energy and money.
To fix this problem, you need duct cleaning and sealing services for your home or business. Contractors We Trust are the best contractor providers for cleaning and sealing your ducts. So contact us to make an appointment today. We are your trusted and certified stress reliever.
Our other services are carpet cleaning, disaster restoration, mold remediation, plumbers, electricians, and many more.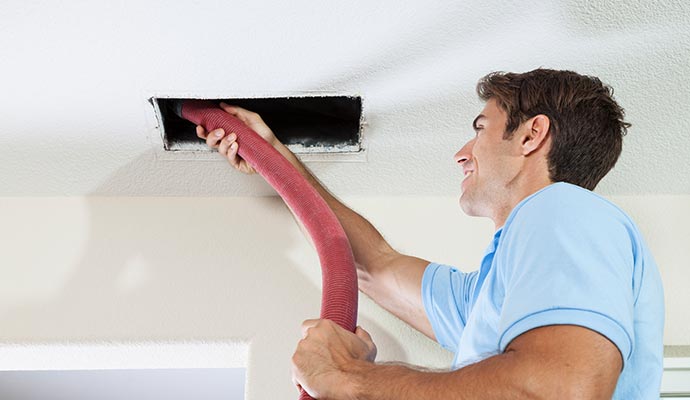 Signs You Need Air Duct Cleaning
Dust in Your Ductwork and Air Vents: Sometimes you should check your air vent's insides with a flashlight. If you see that they are full of dirt, that means you need to clean them.
Poor Indoor Air Quality: You probably have a problem if you've seen a reduction in air quality and an increase in dust. Make a call to duct cleaning professionals so they can inspect your ducts and provide you with a free cleaning estimate.
A Dusty Air Conditioner: Similar to dust in your vents, dust in your ductwork is most likely the cause if you notice dust and debris around your air conditioner, especially near the blower fan.
Something Just Doesn't Smell Right: It's probably true if your nose is alerting you of possible problems. Chemical odors or mold and mildew odors may be to blame. Do not put off talking to a duct cleaning expert because mold can be quite detrimental to the health of your entire family.
Contractors We Trust: The Best Duct Cleaning and Sealing Solution
When you need services,
find a local contractor
or
contact us online
for more information. You will always have our support for any service requirement.