Remodeling & GCs Services
Remodeling is a big part of your home renovation and needs a lot of planning. For proper design and ideas, for that reason, Contractors We Trust is here to provide you with a trusted and certified contractor. We provide you with top-notch remodeling and GC services through our network of local contractors across your area.
Our network of contractors specializes in remodeling your home or business. They are highly skilled at offering GC services. They not only do remodeling but also repair or replace after remodeling or before remodeling. Call Contractor We Trust or send us an email. The best local contractors like us provide remodeling and GC services in your locality. They'll perform remodeling at a reasonable price.
Contractor We Trust can also provide a plumber and an electrician for your electrical and plumbing-related problems, and they will try to solve them as soon as possible.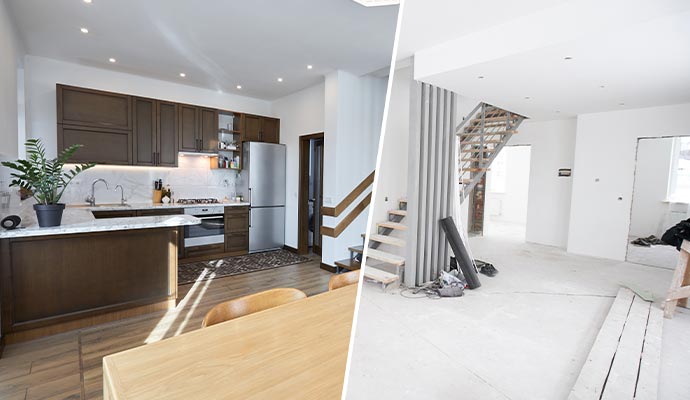 Why Choose Us for Remodeling & GC Services?
Our contractors are always there for you to serve and are ready to do anything. So, without any thought, choose us.
You can make good use of the allocated budget.
We have years of experience in this remodeling field.
It provides knowledgeable and experienced remodeling and GC services.
We will assist you in saving time and money in the planning of the project.
We are always ready with the latest tools and equipment for the remodeling process, repair, and replacement.
Maintain communication with clients and owners at the same time. We are trusted, experienced, professional, and certified.
Rely on Us for Remodeling and GCs for Your Home or Business
Want a local contractor for remodeling and GC services in your area? Don't think about anything, just contact Contractors We Trust. We will take the burden of providing you with licensed and trustworthy remodeling and general contractors.